If you're like so many individuals who, for very good reasons, embrace the growing importance of shopping local, you already know how vital it is to spread the message.  There's a level of quality and artisanship that simply can't be obtained from global and mass market suppliers, and countless families who rely on the sales of their goods and services.  At Wacky Buttons, we're strong supporters of the shop local movement, and proud to offer one of the industry's most diverse collection of buy local buttons, pins and promotional items.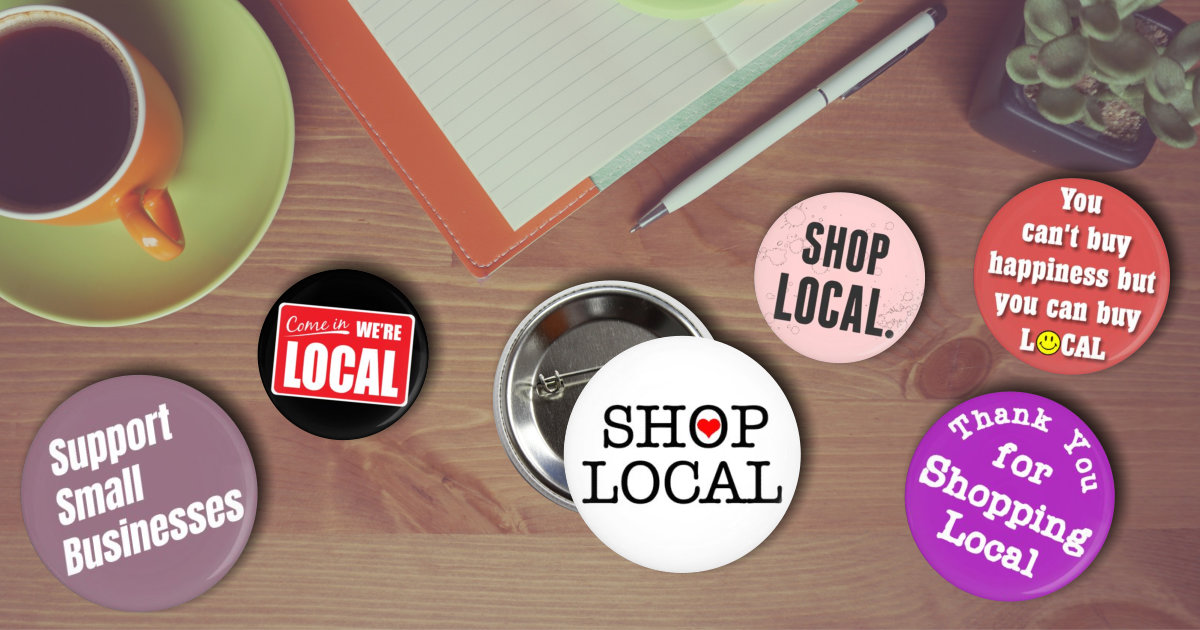 Whether you're a small business who's looking to inform and educate others, or a consumer seeking a fun and affordable way to help encourage more local business in your hometown, we have dozen of shop local buttons in a diverse array of colors, themes and design styles.
Shop local buttons for small business owners and their employees
One of the best selections of Thank You for Shopping Local pinback buttons
Eat Local buttons perfect for farmers, restaurants and local food producers
All of our Shop Local buttons can be ordered in various sizes and shapes
Browse our popular Shop Local buttons or create your own in just minutes
There are no minimum order requirements and we ship incredibly fast!
At no other time in history has the importance of shopping close to home been more important.  The world has gone corporate faster than most people were prepared for, thus increasing the sense of urgency needed to protect and promote the growth of small and independently owned businesses.  Explore Wacky Buttons' entire collection of shop local and other business buttons, and order online with confidence though our secure eCommerce site.
Wacky Buttons and Wacky Print are located in Rochester, NY and serve customers locally, throughout the United States and internationally.  For additional information on any of our products or services, get in touch by phone at 585-267-7670 or write to us via email by visiting our website's contact page.