LED Light Up Blinking Pinback Buttons
LED Light Up Blinking Pinback Buttons
These pinback buttons light up! The whole graphic gets lit so you can easily see it in the dark. The switch on the back controls three different blink settings: fast flash, slow blink, and steady light. There is a pin on the back that lets you easily can attach the button to shirts, bags, hats, and more. You can print a full color image on the front so you can design pretty much anything without restriction. Customize the buttons with your company logo and impact customers at the next trade show. Use them for your next big party or parade to stand out in the crowd. These buttons are an awesome promotional solution for night time and dark indoor events.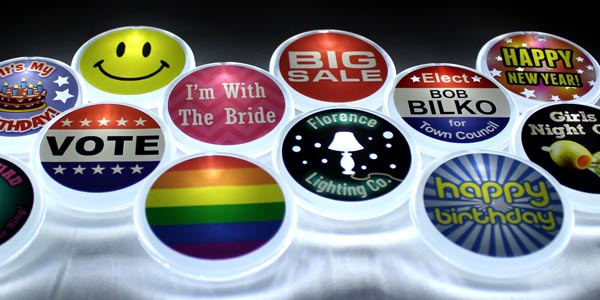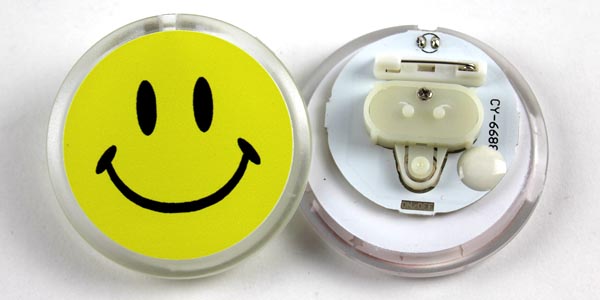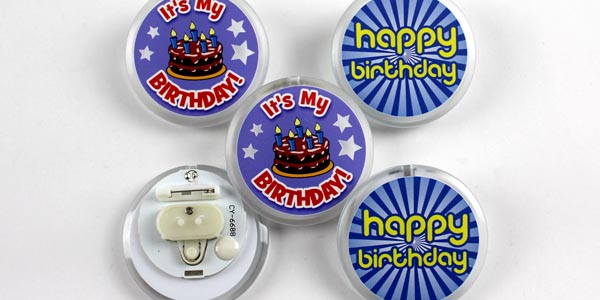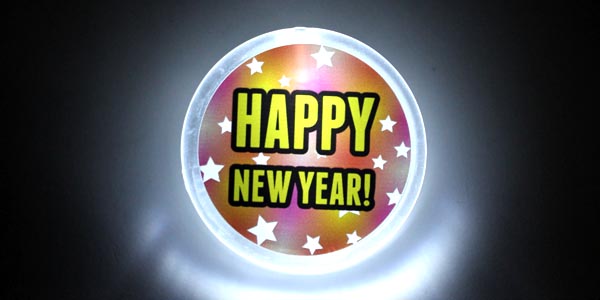 Available In The Following - Custom Design Online
Price Information
Prices shown in the chart below are for LED Light Up Blinking Pinback Buttons

Prices in the chart reflect that every button is printed with the exact same design.
| | | | | | | | | | | |
| --- | --- | --- | --- | --- | --- | --- | --- | --- | --- | --- |
| | 1 | 25 | 50 | 100 | 200 | 500 | 1000 | 2000 | 5000 | 10000 |
| 2 inch round | $2.99 | $63.75 | $114.50 | $199.00 | $348.00 | $795.00 | $1490.00 | $2780.00 | $6800.00 | $13200.00 |
For a complete price including shipping costs and figuring out split orders (orders with multiple designs), use our
Price and Turnaround Calculator
Product Specifications
Warning: This product has batteries. Please dispose of batteries in an appropriate manner. Do not expose to moisture.
Warning: This product contains batteries and other small parts that when disassembled can be a choking hazard. Not recommended for children under 3 years old.
Warning: This product contains batteries and can leak battery acid if a battery malfunctions or becomes damaged.
The entire button is made of 6 pieces (hard clear frosted plastic front, adhesive foam, printed circuit board, batteries, hard plastic back cover, steel pin)
We print using high quality UV LED Printer (Digital CMYK).
LED Button is made in China. Printing is done at Wacky Buttons, Inc. in the USA
The product is powered by two CR927 lithium battery cells. You can replace the batteries yourself. Here is a link to order replacement batteries on Amazon.
The buttons are not waterproof. Do not expose to moisture. The electrical component will become easily damaged and unable to function.
The buttons are not shock resistant. If you drop the button, the electrical component could break and the product may not light up any more.
Tampering with the electrical component could cause the product not to function properly or light up any more.
The electrical component does not come with any warranty so care of the product is recommended for it continue to function properly.