If you run a charity or non-profit, it's safe to assume that you understand the need to keep your organization visible while minimizing the costs required to do so.  And while flyers, t-shirts and signage are all excellent branding tools, many charities are now discovering the value and appeal that pinback buttons offer.  Buttons are incredibly cost effective, perfect for handing out to volunteers and supporters, and available in a limitless number of colors, sizes and design styles.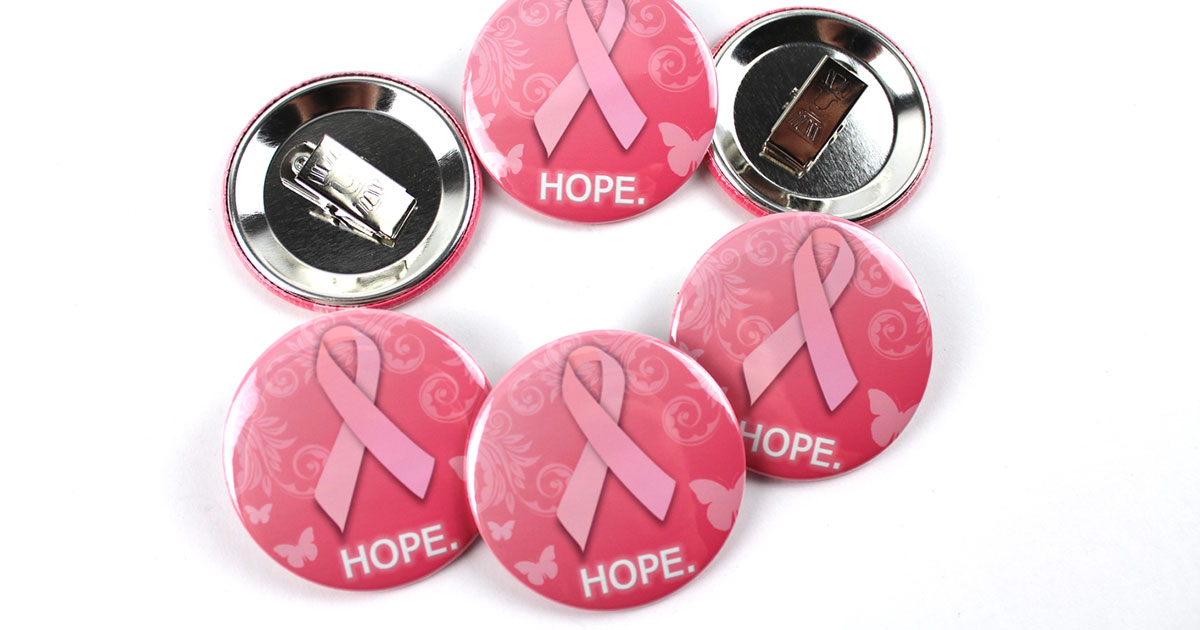 At Wacky Buttons, we're proud to help local charities and non-profits support their missions by offering a diverse collection of buttons and promotional items that are affordable, fun and effective.  Here are just a few of the reasons why so many charitable organizations continue to trust our quality, service and professionalism.
An extensive selection of buttons perfect of charities and non-profits
We make it easy to create fully-customized buttons online for your event
Expert support from our team of talented graphic artists and designers
Affordable, super-fast shipping with many orders shipping the same day!
Browse our full selection of activism buttons, humor buttons, and more!
Customized buttons with your charity's logo, colors, or special message
Some of today's most important, wide-reaching charities and not-for-profit organizations are now using pinback buttons as a way to promote their message, cause and fundraising efforts.  We invite you to visit the Wacky Buttons online store to see them all, start designing your own online in just minutes, or get in touch with our staff today for free, personal assistance with your ideas.
Wacky Buttons is located in Rochester, NY and serves customers locally, throughout the United States and across the globe.  For additional information on any of our products or services, get in touch by phone at 585-267-7670 or write to us via email by visiting our website's contact page.