There's no shortage of reasons to design your own custom buttons, and Wacky Buttons is the go-to source for those looking to simplify the process while keeping things fun and affordable.  We offer a number of ways to go about creating your own unique buttons, allowing you to do everything yourself or with the expert assistance of our staff.  There's no charge to setup your design, get a proof or work with our designers, and you only pay for your buttons once their approved and ready for production.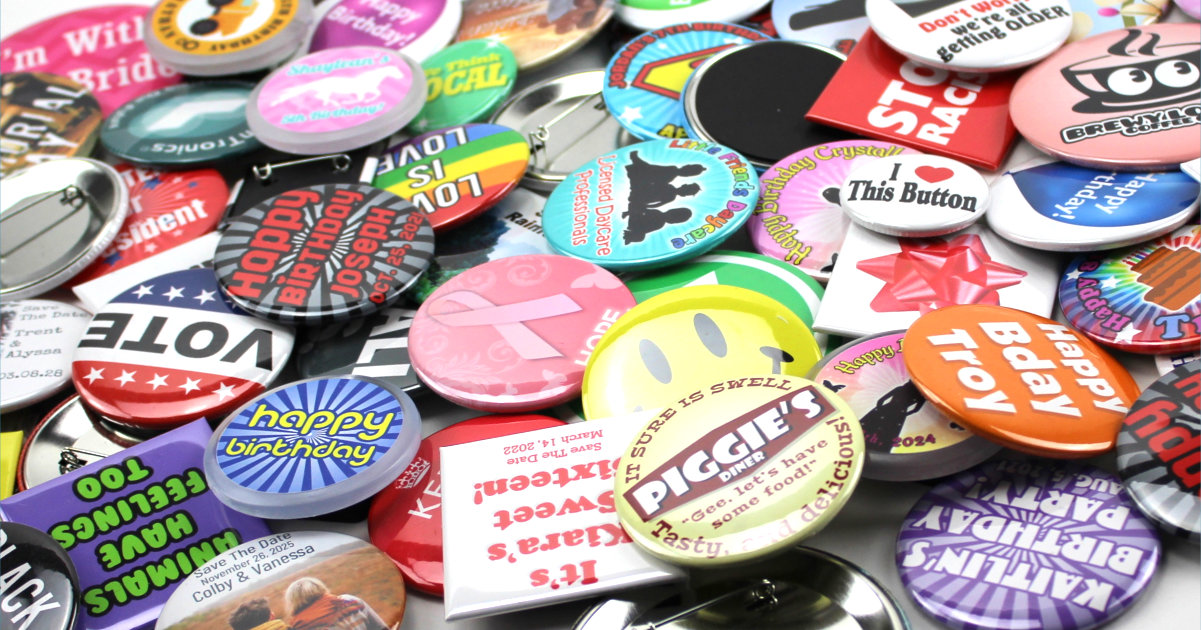 Whether you're planning a party, promoting a local business or looking for an affordable way to help spread a more targeted message, Wacky Buttons is here to help make the process as fun, easy and rewarding as possible!
Design your custom buttons online and place your order once you're happy
Easily upload your images, logo or design through our secured website
Send your design ideas to our staff and we'll be happy to create one for you
Use our template library to streamline the process of creating custom buttons
We offer super-fast shipping including next day delivery for those in a hurry
No minimum order requirements and big savings for those with larger orders
Buttons are a fun and effective way to help bring attention to your event, organization or cause, and your friends at Wacky Buttons are continually working to make the process as straightforward and creative as possible.  Use our online button designer to get started right away, or get in touch with our staff for assistance, answers to your questions or additional information.
Wacky Buttons is based in Rochester NY and everything we offer is made right here at our local design studio.  For personal assistance or to speak with a designer, reach out by phone at 585-267-7670 or write to us via email through our contact page.