From celebrating birthdays and welcoming new babies, to graduations, weddings and business achievement, buttons are a fun way to add smiles and happy vibes to all of life's most important occasions.  At Wacky Buttons, we offer hundreds of designs to help make whatever event you're celebrating just a little more festive.  And in the event that you don't find exactly what you had in mind, we make it easy to create custom buttons online or with free expert assistance from our design team.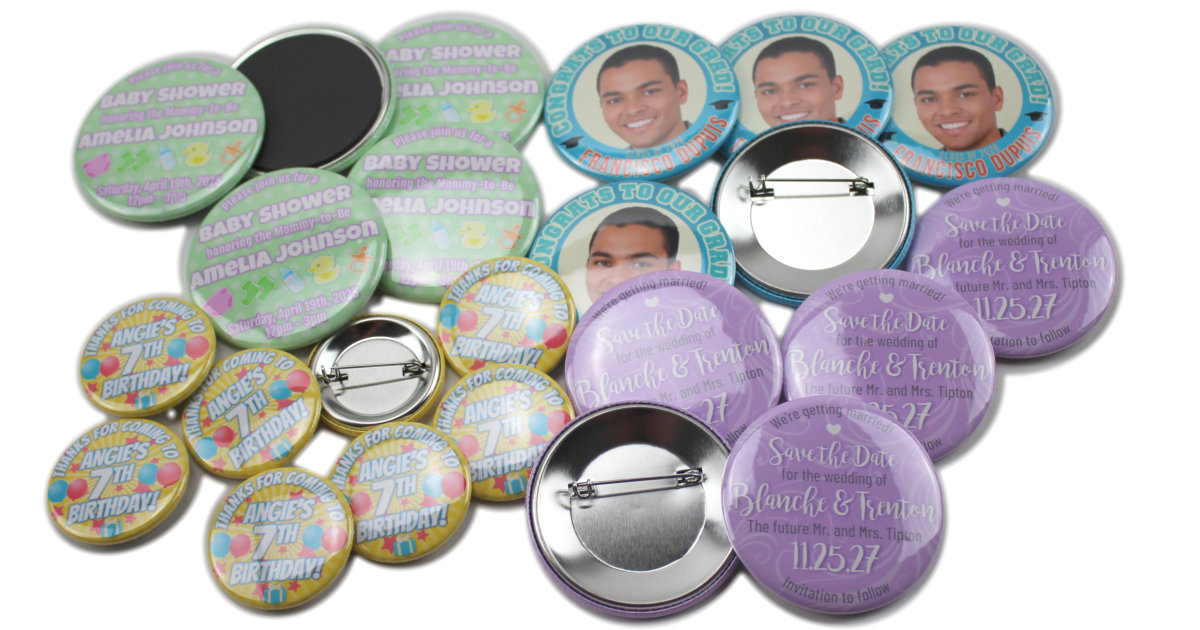 Here are just a few of our most popular pinback buttons for special occasions, you can see the entire collection on our Store page to find the ones that are perfect for your upcoming event or celebration.
We have an awesome selection of birthday buttons in a wide range of styles
Cheer up a friend or loved one with one of our Get Well Soon buttons
Shop dozens of stylish graduation buttons ranging from silly to serious
Let the new parents know how proud you are with New Baby buttons
Need an outside-the-box way to enjoy your big day? See our wedding buttons
Create customized buttons for awards, honors and professional achievement
If you're looking for a clever new way to help spread cheer at an upcoming gathering, be sure to check out the Occasions page on our website.  Or visit our Interactive Design Studio to see how easy it is to create fully-customized buttons based on the unique theme of your event.
At Wacky Buttons, we work tirelessly to make your experience the very best it can be.  There are no minimum orders and we provide fast shipping, free expert design assistance and customer support that's friendly and responsive.  Looking for something special?  Get in touch by phone or email through our contact page.