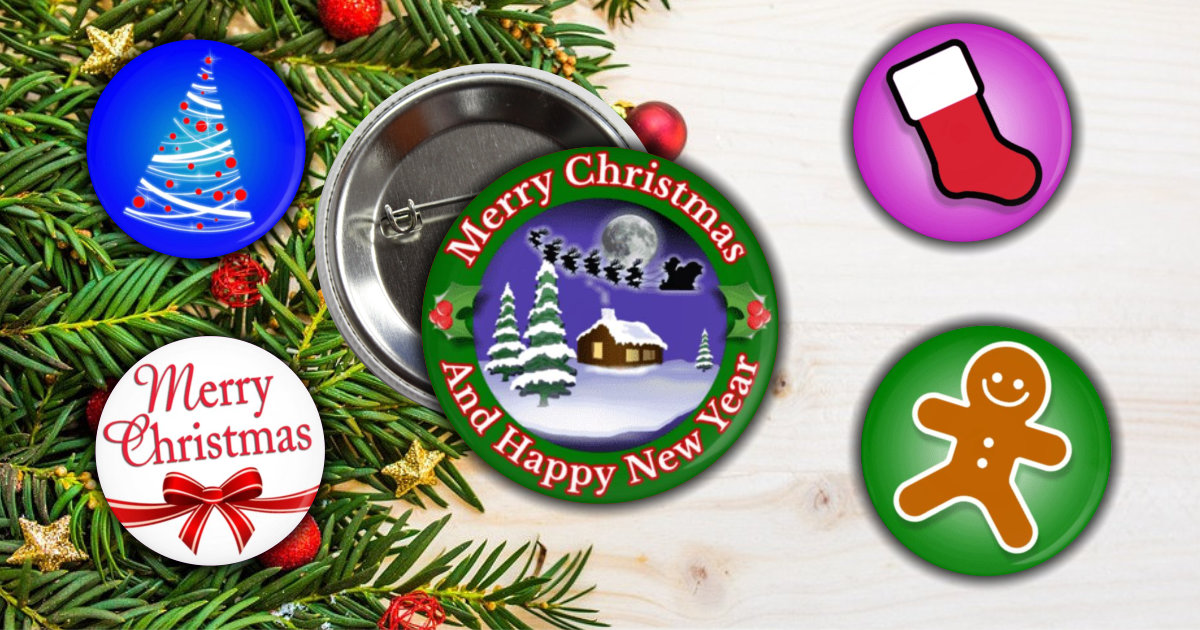 Are you the kind of person who loves to show off your holiday spirit in a unique and funky way? Wacky Buttons has got you covered with our range of seasonal buttons. These pins are perfect for any holiday occasion and will have you standing out in a crowd. With our wide range of designs, there is something for everyone.

Show Off Your Holiday Spirit in Style
We all know that the holiday season is all about spreading joy and cheer. Whether you're heading to a family gathering or attending a holiday party, our buttons are certain to make a statement. You can choose from a range of designs including Christmas trees, Santa Claus, reindeer, snowmen, and many
more.

Make a Statement Without Saying a Word
Our buttons are the perfect way to make a statement without having to say anything at all. With our wide variety of designs to choose from, you can select a button that is a perfect match to your unique personality. Our buttons are made of high-quality materials, ensuring that they last for many holiday
seasons to come.

Captivating Gifts
Looking for a perfect stocking stuffer or a fun and quirky addition to your gift exchange? Look no further than Wacky Buttons. Our buttons make the perfect gift for your friends, family, and loved ones. You can even customize your buttons to include a personalized message or image. With our fully customizable
options, the possibilities are endless.

Wear Them All Year Round
Our buttons aren't just for the holiday season; they're perfect for all year round. Express your personality and style by wearing a button that represents you. Choose from a range of designs, including animals, sports, hobbies, and more, to reflect your interests and personality. Our buttons are
conversation starters that will always bring a smile to those around you.

Wacky Buttons offers a wide variety of fun and entertaining buttons that are perfect for the holiday season and beyond. These buttons are an excellent way to express your personality, sense of humor, and love for the holidays. They also make perfect gifts, and with our wide range of customizable options,
it's hard to go wrong. Get yours today and add some fashion to your holiday spirit!

If you would like additional information, have any inquiries, or wish to create your own button, please feel free to contact us today! Our office is conveniently located in East Rochester, NY. You can reach us at 585-267-7670 or by using our secure online contact form.