Summer is one of the best times to spread joy and create awareness, and as so many people from every walk of life will agree, buttons are a super-effective and affordable way to go about the process.  Whether you're hosting a social gathering, promoting your business or looking to generate attention for a charity event, there's no limit to how creative you can get when it comes to inspiring smiles and helping spread your message with buttons.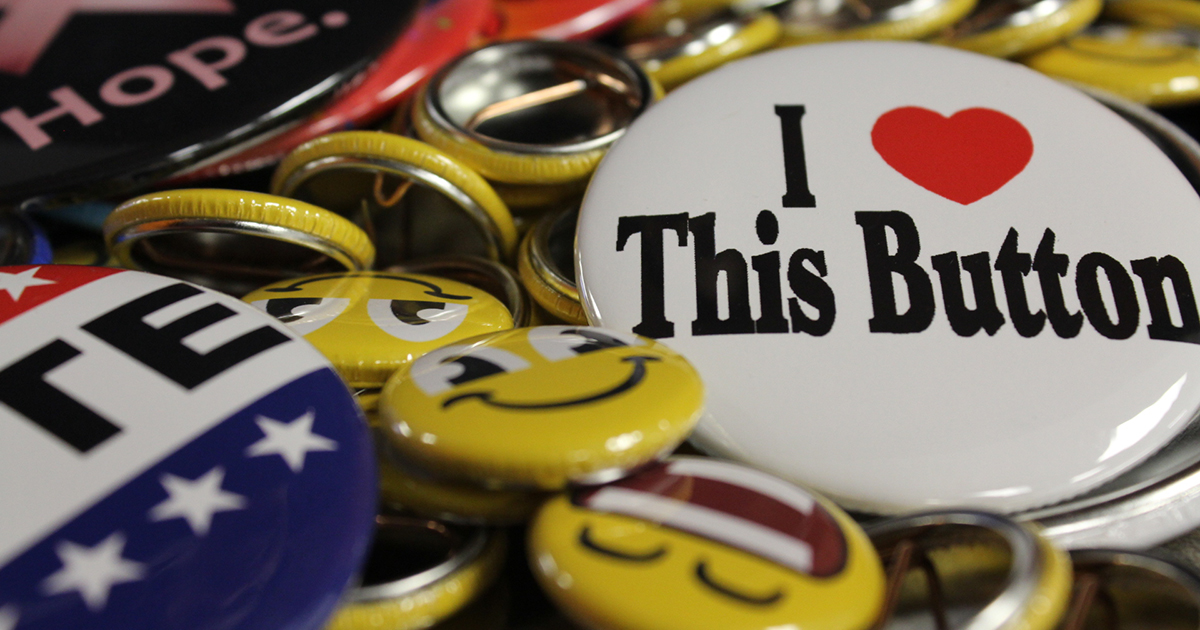 At Wacky Buttons, we've been working hard over the years to make the process of ordering buttons online as easy as possible, and wanted to share just a few of the many reasons why so many consider us one of the best places to shop for buttons, magnets and other fun promotional products.
We have tens of thousands of button designs in dozens of different categories
No minimum order on any of the buttons or promotional products we sell
Free professional graphic design services on all custom button creations
Super-fast shipping, with many orders shipped out the same day you order
Our Button Create Studio makes it easy to design, edit and order custom buttons
All of our buttons are printed in the USA, made from durable materials that last!
If you're new to our company or this is your first time shopping for buttons, we invite you to check out our button store and explore the various categories.  If you don't find just the right design for your event or celebration, creating custom buttons on our website is fast, easy and fun.  Create an account to start designing right away, or save your working designs for completion at a later time or repeat ordering in the future.
Wacky Buttons is located in Rochester, NY and serves customers locally, throughout the United States and across the globe.  For additional information on any of our products or services, get in touch by phone at 585-267-7670 or write to us via email by visiting our website's contact page.