Everyone knows that buttons are an effective and affordable way to spread your message, but what do you do when you can't seem to locate that one perfect button that expresses what you're trying to say?  If you're like so many other Wacky Buttons customers, you create it yourself using our online button design tool!  We've made our interactive button creator super easy to use, and loaded it with features that allow you to easily create fully-customized buttons for parties, events and professional gatherings.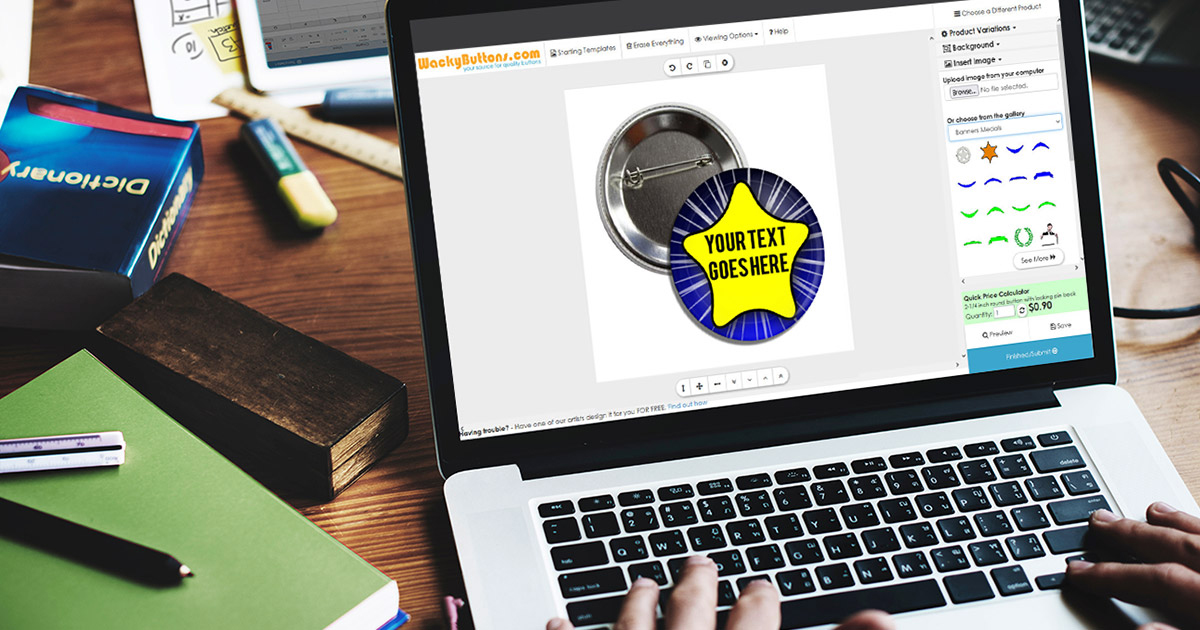 Whether you're celebrating with friends, attending a rally or looking to promote your organization, Wacky Buttons makes the process of designing and ordering custom buttons a breeze.  Here are just a few of the reasons why it's the fastest and easiest way to create custom buttons online.
Our online button design tool is advanced yet surprisingly easy to use
We make it safe and secure when uploading your files and images
Not tech savvy? Our designers can create buttons for you at no extra cost
We have dozens of videos online to help you design your own buttons
No minimum orders, and no payment due until you approve your design
It's easy to create an account to save ideas, edit past designs or re-order!
If you're curious about what's involved in creating your own custom buttons, we invite you to visit our interactive button designer to see how fun and fast it really is.  Have an idea for a button but not sure how to give it the personality it needs?  Get in touch with the Wacky Buttons design staff and tell us what you have in mind.  We'll come up with some ideas for you to review, all at no additional cost. 
Wacky Buttons is located in Rochester, NY and serves customers locally, throughout the United States and many international locations.  For additional information on creating custom buttons online, get in touch by phone at 585-267-7670 or write to us through our website's contact page.