Did you know that August is National Black Business Month? We did! We want to help you celebrate the more than two million black-owned businesses in the U.S. with a great Wacky Button! Our buttons are the perfect addition to your business to promote, celebrate and give to customers as a thank you for shopping with you!  We offer buttons to promote shop local, black owned business, black lives matter and more! Our buttons are the perfect addition to spread the word!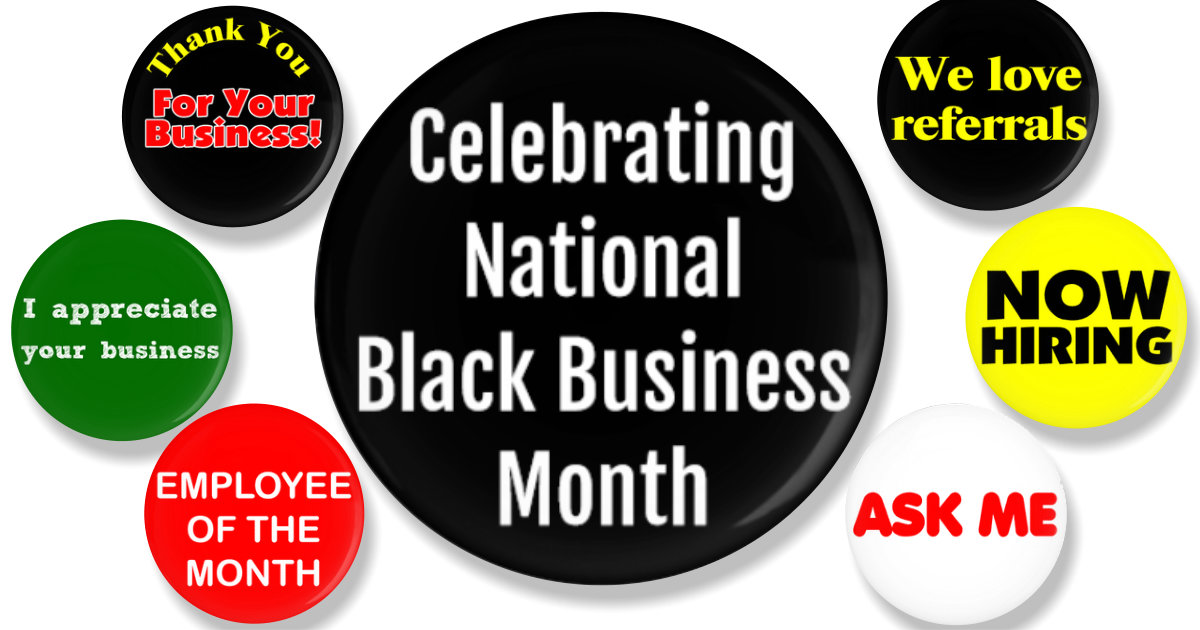 We offer everything from:
Standard Pin-Back Buttons
LED Light Up Pinback Buttons
Refrigerator Magnet Buttons
Clothing/Shirt Magnet Buttons
Bottle Opener Buttons
We even offer custom graphic design and realistic preview of your button design via email so you can design the perfect button for you and your business! Our Buttons are made right in Rochester, NY and we offer the fastest turnaround time! Any questions or want to check us out further, just head to the website for more information. Ready to start your design? Head over to our design section and we can help you get started! Have more questions? Head on over to our contact us page and we will be right there to help you!