Wacky Buttons has created a line of Coronavirus awareness buttons ready to spread the word for hygiene tips and tricks, social distancing, re-opening, and essential worker awareness! Wacky buttons are made to express any opinion and are ready to ship to your door! We offer the fastest turnaround time. It is possible for us to ship an order the same day we receive it.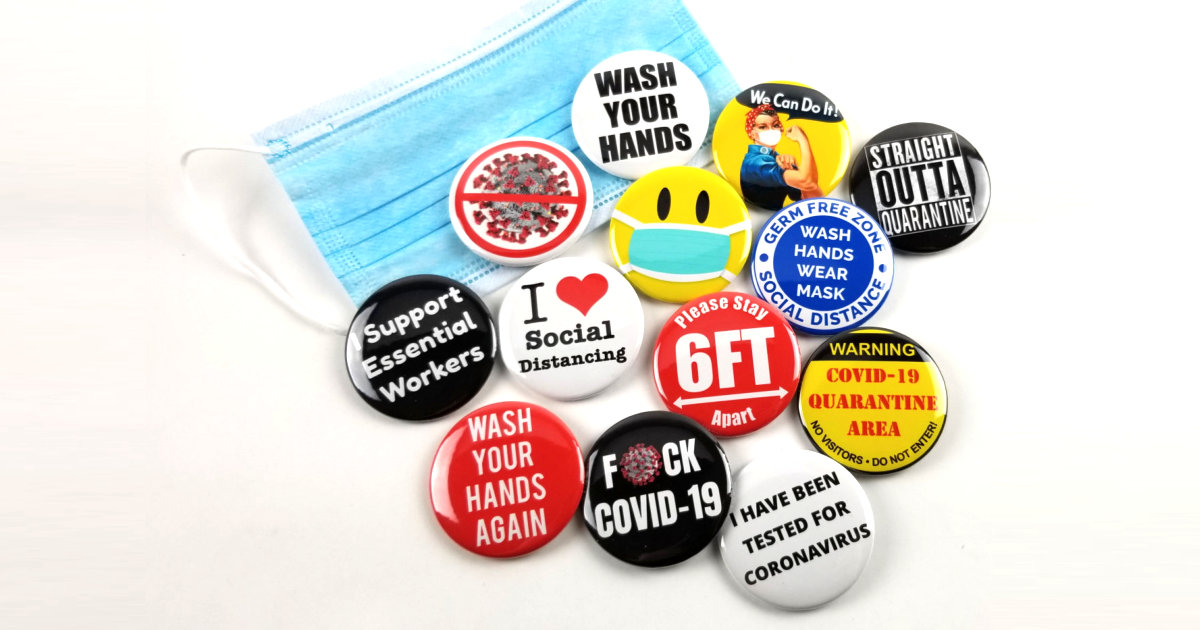 Wacky Buttons understands that every person has a right to express themselves and we offer a wide range of buttons to help you voice it!
We offer multiple button types for your everyday button needs!
Standard Pin-Back Buttons
LED Light Up Pinback Buttons
Refrigerator Magnet Buttons
Clothing/Shirt Magnet Buttons
Bottle Opener Buttons 
Wacky Buttons has been making buttons in Rochester, NY for 17 years! We offer free graphic design and realistic preview of your button design via email! Any questions or want to check us out further, just head to the website for more information. Ready to start your design? Head over to our design section and we can help you get started! Have more questions? Head on over to our contact us page and we will be right there to help you!