No matter the occasion, Wacky Buttons are the perfect addition to bring any event to life! From virtual runs, Bachelor/Bachelorette parties, campaigns or even to spice up your favorite jacket! We have a button for that! When you are looking to bring a little extra to the table Wacky Buttons has you covered! We offer the fastest turnaround time. It is possible for us to ship an order the same day we receive it.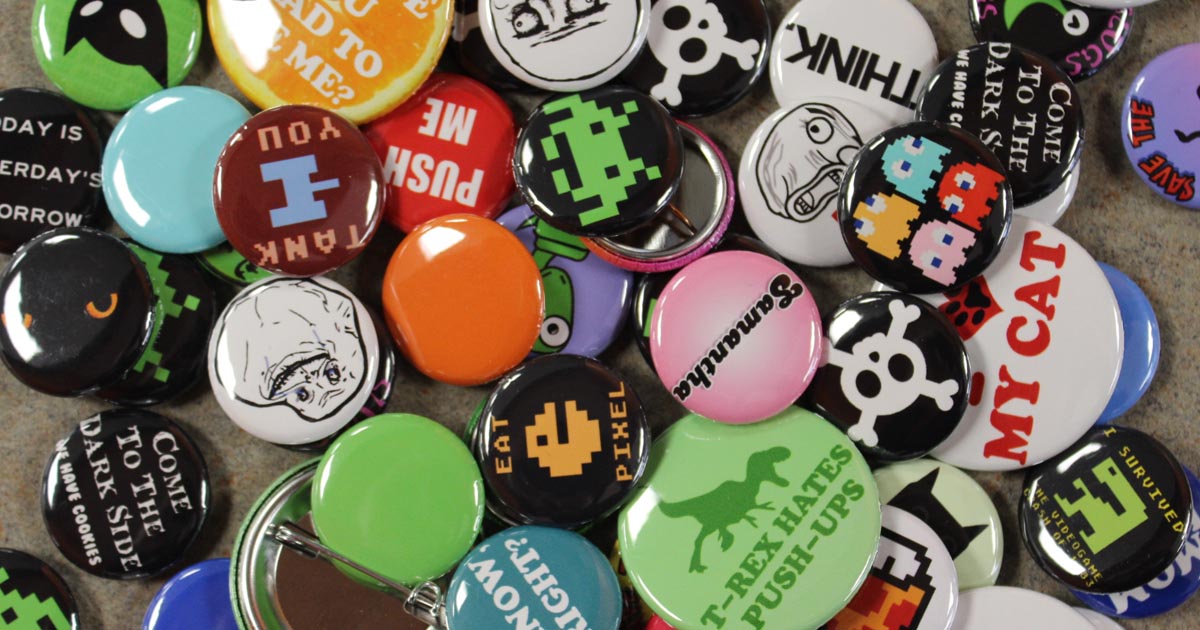 Wacky Buttons are timeless, the perfect memento to keep throughout the ages! Have you ever gone through a keepsake box?  You have probably kept a button or two! Buttons hold the memories of our first rock concert, campaign election and our passion for saving the whales. Here at Wacky Buttons we want to be a part of your story!
We offer great benefits to get you started:
FREE graphic design
No minimum order
Quick turnaround times
Made in the USA
Wacky Buttons has been making quality, custom buttons for the masses. Any questions or want to check us out further, just head to the website for more information. Ready to start your design? Head over to our design section and we can help you get started! Have more questions? Head on over to our contact us page and we will be right there to help you!