Who doesn't love celebrating the birthday of a dear friend, family member, or close work associate? If you're planning a birthday party, whether it's for one of your children or a cherished colleague, adding a little playful flare in the form of pinback buttons is a wonderful way to liven the mood and keep spirits high. At Wacky Buttons, we have an awesome selection of funny birthday buttons to complement your festivities, or create your own custom birthday buttons using our interactive online designer.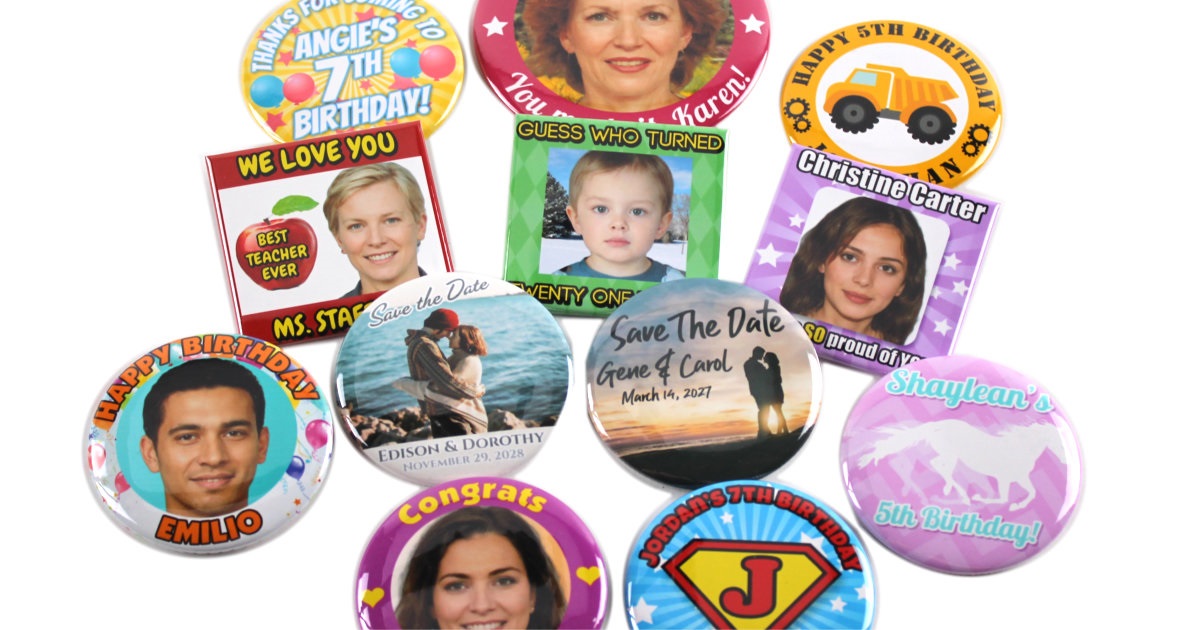 From children's first birthday parties with family and friends, to milestone birthday gatherings among colleagues and coworkers, buttons are a fun and affordable way to make any festive occasion all the more memorable. Browse our vast inventory of birthday buttons or visit our design studio to create your own buttons online!
A huge selection of birthday buttons suitable for children of all ages
Milestone birthdays buttons for those turning 18, 21, 40, 65, or any age
One of the best collections of funny and humorous birthday buttons
Order custom birthday buttons with the names of your guests
Over the Hill birthday buttons to have fun with older friends and family
Offensive birthday buttons for those with a more twisted sense of humor
Not only are buttons fun, affordable and easy to order, they also serve as a great memento of the event and can be worn long after the candles have been blown out. Check out our complete collection of birthday buttons, or learn how to create your own custom buttons online or with the expert help of our graphic design team. We never charge for our assistance, there are no minimum order requirements, and we ship orders out incredibly fast! 
Wacky Buttons is located in Rochester, NY and serves customers locally, throughout the United States and many international locations. For additional information on any of the buttons we sell, get in touch by phone at 585-267-7670 or write to us through our website's contact page.