It sure is heating up outside!  With all of the picnics and parties you have planned this summer, you should have something to commemorate them with.
[1] Going on a crazy trip with some friends? This button will make people want to ask what you kids were up to!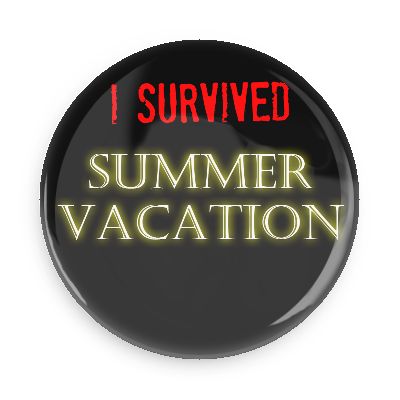 [2] Shark week is almost upon us!