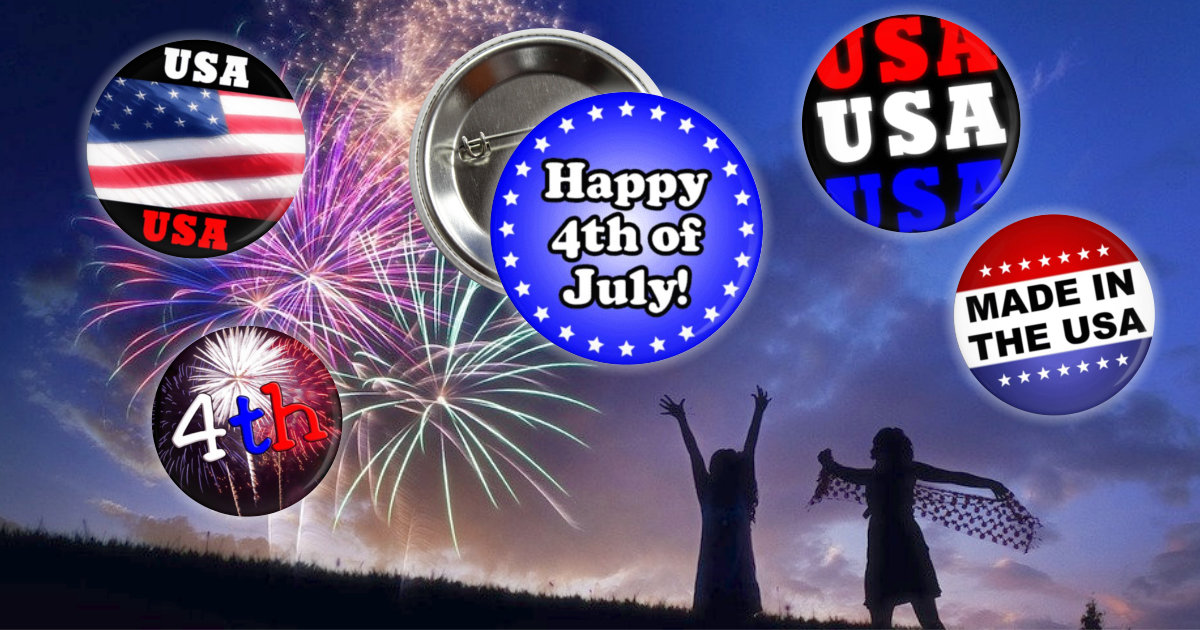 It's that time of year again! The Fourth of July is almost here, and we're all eagerly anticipating the festivities. Cookouts, fireworks, family, and friends – what more could we ask for? Well, how about some fun and playful accessories to complete our Independence Day celebrations?! This year, let's skip the sparklers and opt for some wacky buttons that are sure to catch everyone's attention. From patriotic designs to bright, eye-catching colors, we've got the best Fourth of July buttons you could ask for!

Patriotism Never Looked So Good: Show your love for your country with buttons that feature the American flag and other patriotic symbols. Wear them on your lapel, bag, or hat to add a touch of national pride to your outfit. You can find an array of designs, from the traditional stars and stripes to a more modern take on classic symbols.

Playful and Bright: Who says you can't have some fun while celebrating freedom? Add some color to your Fourth of July get-up with buttons that are bright and fun, and outlined with white stars and bubbly text! Add a splash of blue, purple, pink, orange, and more to get the party started!

Personalize Your Look: Want to add a unique touch to your Fourth of July outfit? Create your own custom buttons! At Wacky Buttons, we offer the option to upload your own design or photo, allowing you to show off your creativity and personality. Use your favorite quote, a family photo, or an inside joke to make a button that is truly one-of-a-kind.

Share the Love: Buttons are a great way to spread positivity and love on the Fourth of July. Show your support for your community, veterans, or social causes with buttons that feature empowering messages and symbols. Not only will you look great, but you'll also be spreading a message of hope and unity.

Keep the Celebration Going: Buttons are not just for the Fourth of July! Keep the spirit of freedom alive all year long with buttons that feature year-round patriotic designs. Wear them to voting booths, town hall meetings, or just during your daily activities to show your unwavering love for your country.

This Fourth of July, we invite you to add something special to your outfit with the help from Wacky Buttons! From patriotic symbols to bright, cheerful designs, there is something for everyone. Buttons are a unique accessory that will help you show off your personality and have a good time. So, let freedom ring with these fun and dazzling Fourth of July buttons!

Wacky Buttons is located in Rochester, NY and can be reached by calling 585-267-7670 or sending an email through our secure contact form.